STP Barrels, Slides, Frames
Important: All essential gun parts (barrel, slide, grip) are only supplied to holders of a valid manufacturing license!

Since 2021 all our guns will be delivered with barrels made by ourselves.
The barrel blanks are cold hammer forged and made in Germany.
We are in the position to manufacture the barrels on our modern 8-axes rotating and milling centre with only two clamping setups.
The barrels are made of stainless steel, hardened, and tempered to 1200 N/mm² which ensures long-life cycle.
They offer high shooting precision and ammunition compatibility.

Barrel 4.15 .355 Mono Comp Poly 4 Port
Barrel with compensator and polygonal profile.
Material: Steel 1200N/mm² hardened and tempered
Item number: 214574

Barrel 5.0 .355 bull Nowlin
Material: Steel 1200N/mm² hardened and tempered
Item number: 214118

Barrel 5.0 .355 Mono Comp Poly 4 Port blank
Barrel with polygonal profile.
Material: Steel 1200N/mm² hardened and tempered
Item number: 219958

Barrel 5.0 .355 Mono Comp Poly 4 Port blank
Barrel with compensator and polygonal profile.
Material: Steel 1200N/mm² hardened and tempered
Item number: 214573

Barrel 6.0 .355 bushing Nowlin
Material: Steel 1200N/mm² hardened and tempered
Item number: 214122

Barrel 6.0 .40 S&W bull Nowlin
Material: Steel 1200N/mm² hardened and tempered
Item number: 214128

Barrel Polygon 5.0 .355 bull Nowlin
Material: Steel 1200N/mm² hardened and tempered
Item number: 217606

Barrel Polygon 6.0 .355 bull Nowlin
Material: Steel 1200N/mm² hardened and tempered
Item number: 217200

Compensator for bull barrel
Material: 1.4305 stainless
Item number: 209080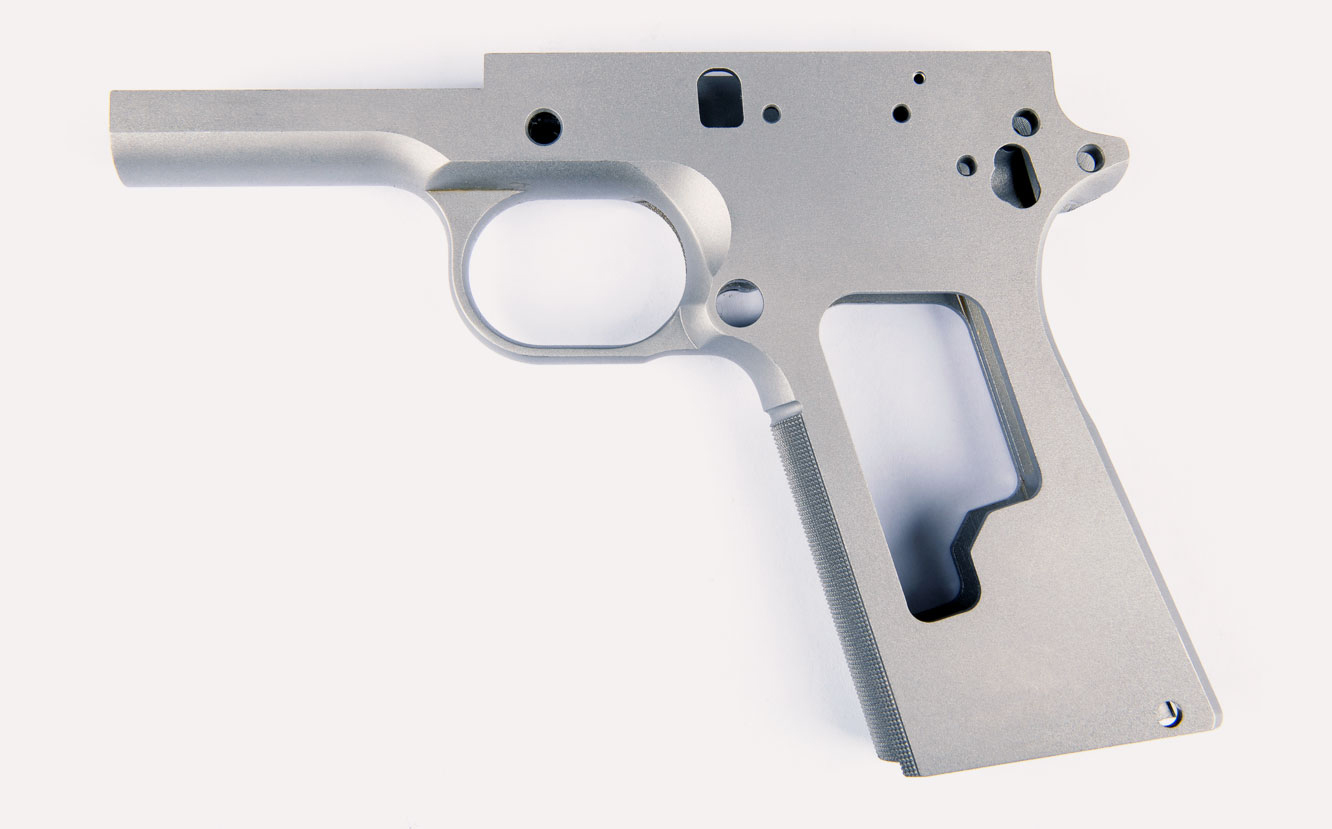 Frame 1911 forged check carb Government
Material: 1.4041
Item number: 214067

Frame 2011 6 inch Rail Club
Material: 1.7131
Item number: 218876

Frame 2011only 5 inch tactical with Picatinny Rail
Material: 1.4041
Item number: 214950
Frame 2011 only 6 inch
Material: 1.4041
Item number: 216125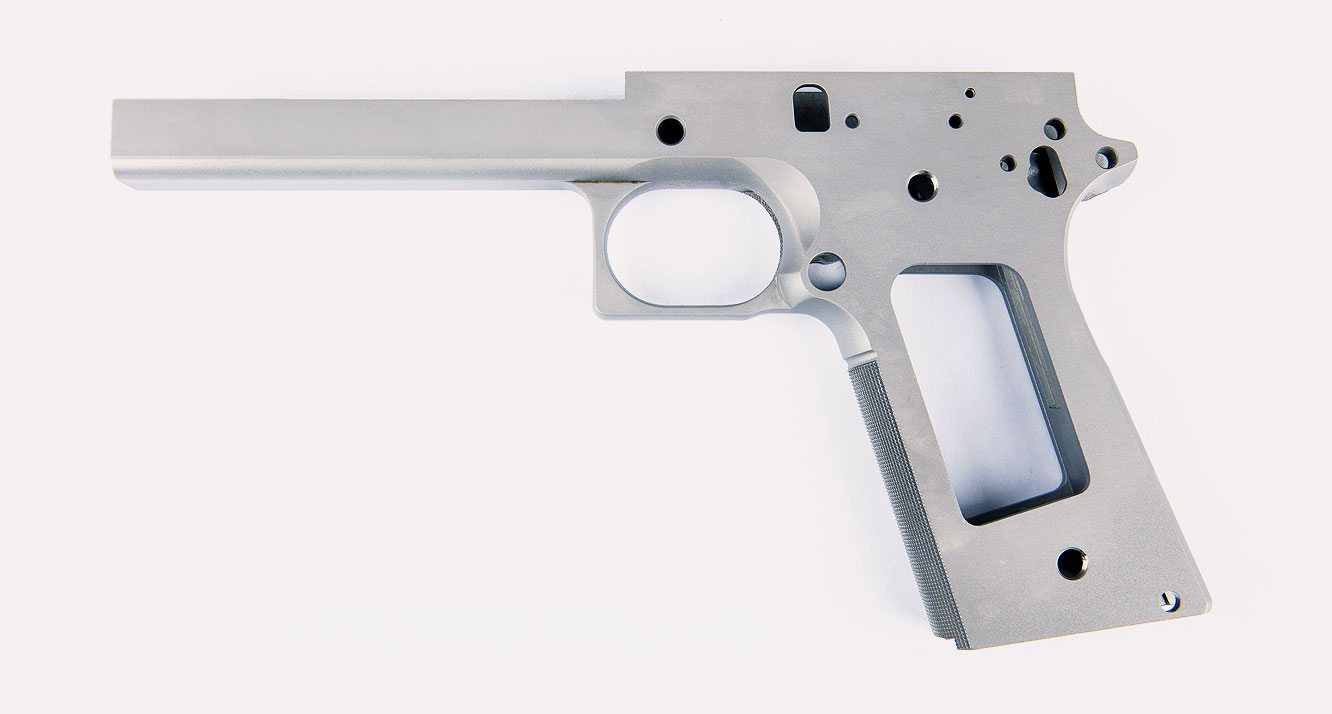 Frame Master 1911
Material: 1.4041
Item number: 214069

Slides · Material: 1.7131 hardened and tempered and partially inductive hardened
Slide 1911 6.0 unique 45 · Item number: 214571
Slide 1911 6.0 unique 40 · Item number: 217232
Slide 1911 6.0 unique 9/38 · Item number: 214552